Signs of Water Damage
1/11/2021 (Permalink)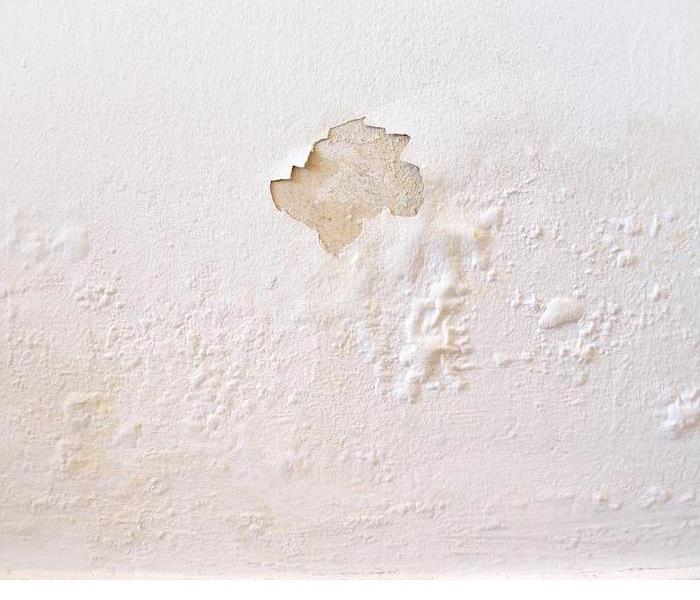 Do you have any water damage to your walls or ceiling? Contact SERVPRO of Lebanon County, we will help guide you through the restoration process.
Jonestown and surrounding area homeowners like you may wonder when they should seek water damage help.
Sometimes leaks that are caught early can be cleaned up with old towels or a mop. But in other cases, you may need professional help to return your home to its original state—or perhaps even more important, to prevent a water damage issue from growing into a major mold or mildew issue.
How to Spot Water Damage
These are some of the most common early signs that you're dealing with water damage:
Your floorboards or furniture are warping. Wood damage occurs more quickly than you might think it would. So as soon as you notice issues with your flooring and furniture, then you see an issue that will only get more severe over time. Stop warping and damage in its tracks by getting professional help.
You can smell a musty odor. Odor is often the first sign of mold and mildew after home water damage. You'll smell the issue before you can see it on any surfaces. That means if you notice that scent, it's time to call in a professional to repair your home.
You notice issues with the windows or walls in your home. Your window panes start to warp if the water damage is severe enough. That means it's imperative if you notice these signs of getting remediation help very soon.
Water damage can start to cause long-term problems within a few hours. So one of the best things you as a homeowner can do is reach out for remediation services as soon as you realize these issues are happening.
A Growing Problem
Water damage claims are consistently one of the most common ones filed by homeowners every year.
Industry experts say number of fire damage claims have been dropping over recent years, but the number of water claims is still growing.
If you have water damage in your home due to a burst pipe or another cause, you can count on us for restoration assistance. We have teams who are available 24⁄7 in the event of an emergency. Contact SERVPRO of Lebanon County at any time at 717-273-MOLD to learn more about our restoration services.